St. Andrew's Amateur Theatre Company meeting

Date - Saturday, 16th June 2018
Where: Penola Community Hub, 33 Mortimer St, Werribee.
Time: 3pm.

Thank you to everyone who attended the meeting on the 2nd June. After much discussion we are proposing that this year's show will be one of the following shows:

Joseph And The Amazing Technicolour Dream Coat;
Or
Shrek The Musical

If you would like to be involved in the production team for either of these shows please register your interest by sending an email to secretarystaatc@gmail.com. Please include the show you would like to be involved in and the position. Then come along to the meeting on the 16th June.

There are many ways you can assist with the production team. Some of these areas are:

Director
Producer
Musical Director
Choreographer
Set Designer
Production Photographer
Art Director
Vocal Coach
Stage Manager
Front of House Manager
Publicity Manager
Sound and Lighting Technicians
Junior Cast Manager
Green Room Manager

What if I don't have the above skills? That's ok, please come along. There are many other ways you can help us and be involved in our parish community.

If you have any enquiries please email me at secretarystaatc@gmail.com
Thank you, Cathy Hockley.



---
---
Working with Children's check.
All people who are involved with St Andrew's Amateur Theatre Company that are 18 years of age or older are required to have a working with children's check. If you are interested in being a part of this years production, and do not have a working with children's check, you can obtain one by
clicking here.
---
HELP US SPREAD THE WORD!
St. Andrew's Amateur Theatre Company is a youth group of the
St. Andrew's Parish, Werribee, Victoria, Australia.
Powered by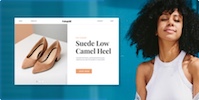 Create your own unique website with customizable templates.